The most complete biotin formula
The most complete biotin formula
What benefits does biotin provide to our organism?
Protection of the immune system
Nutridix Biotin contributes to a better absorption of nutrients and minerals, strengthening the body to fight diseases and protect it from external agents.
Improvement of skin appearance
The presence of zinc in our formula increases the revitalising effects on the skin and its protection against external agents such as pollution or UV rays.
Delay the cellular aging
The combination of selenium and zinc multiplies the biotin's regenerative effect on the skin, contributing to cell division and fighting oxidative damage by protecting cells.
Nail strengthening
Our formula fights scaly nails. Moreover, the contribution of selenium allows the preservation and the absorption of antioxidants that allows to keep the tissues in good condition, with firmer and healthier nails.
Hair growth and strengthening
Biotin is a vitamin responsible for maintaining the structure of our body and for regenerating tissues, combined with vitamins D and E it promotes healthy and beautiful hair.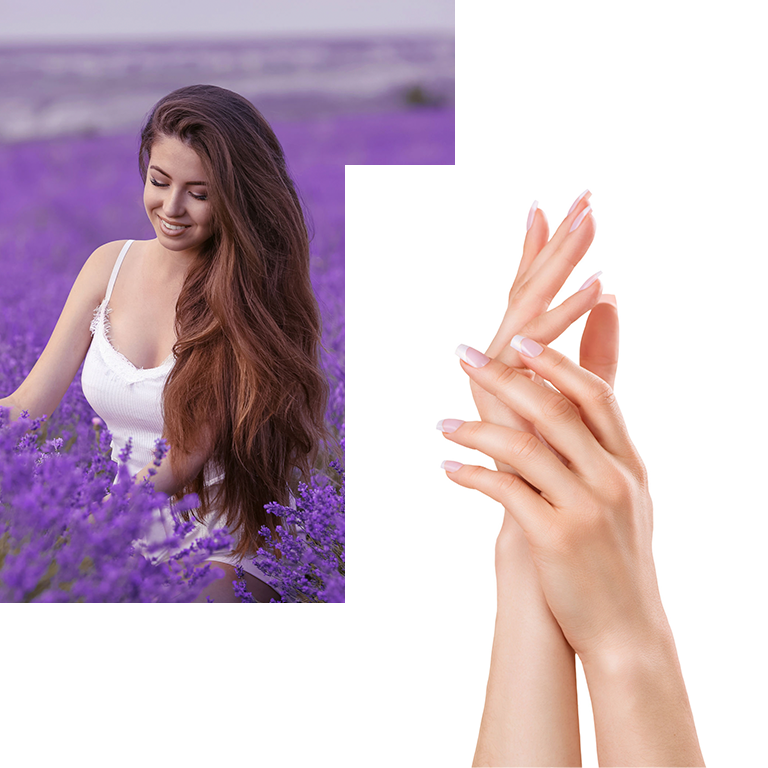 Concentrated Biotin 10,000µg
Our biotin has a concentration of 10,000 mcg, that contributes to the proper functioning of the body supplementing it with a balanced diet. Biotin belongs to the B vitamins' group and it is vital for the maintenance of body tissues such as hair or skin. Moreover, biotin gives strength to the hair and intervenes in the regeneration process of the skin.
Selenium, zinc, vitamins D and E
Zinc,does not only promotes cell growth by being a fundamental mineral for hair health, but it also acts as a stimulator of hair growth. Selenium is essential to our immune system and it can help slow down ageing. The incorporation of vitamins D and E contributes to the process of cell division and its protection against oxidative damage.
Therefore, the inclusion of these ingredients in our biotin, makes it a more complete product that covers the basic needs in our daily lives.
Frequently Asked Questions