Strong and active formula
What are the main benefits of Garcinia Cambodia?
It burns fat and avoids fat deposits:
The composition of Garcinia Cambogia fruit stimulates fat-burning, contributes to weight-loss and helps to avoid the appearance of new fat deposits.
It has a hunger-quenching effect:
Garcinia also gives you a feeling of satiety due to the HCA, as this activates the synthesis of glycogen in the liver. The accumulation of glycogen in the liver prompts the part of your brain that hunger to inhibit appetite.
It reduces cholesterol and triglycerides:
It can help to decrease cholesterol levels and triglycerides.
It increases serotonin level:
Garcinia fruit can increase serotonin levels in the brain. As serotonin is the hormone that controls happiness and mood, Garcinia can directly influence mood.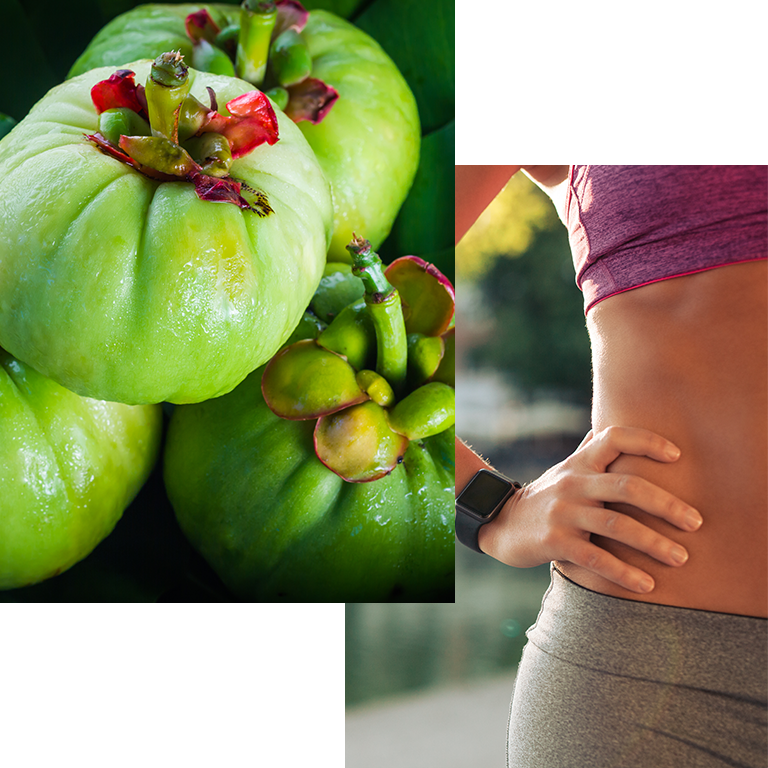 Benefits of Garcinia
Garcinia, as a dietary supplement, makes you feel more full and increases serotonin levels, both of which have a positive effect on mood. These ingredients also aid digestion, regulate cholesterol and triglycerides and help the rejuvenation of cells due to their high concentration of antioxidants
HIGH HCA CONCENTRATION (60%)

The active ingredient in Garcinia Cambogia is HCA, a substance that helps fat-burning, weight-loss and the avoidance of new fat deposits.
ZINC, CHROMIUM AND VITAMINS B6 & B2
Garcinia contains Zinc, a key element for regulating metabolism. It provides the metabolism with the correct amount of protein, lipids and carbohydrates.
Other substances such as Vitamins BS and B6 also have a positive effect on metabolism. Vitamin B2 provides the correct metabolic energy, while Vitamin B6 helps in the metabolization of glycogen and proteins. Therefore, our Garcinia is the perfect product to improve metabolism.